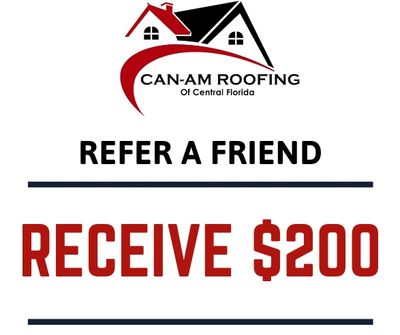 How does it work?
Submit your referral online by filling out the form below.
A representative will reach out to you referral and make arrangements to inspect their roof.
You will receive $200 once your referral signs their contract.
Rules & Regulations
The referred party must be a new Can-Am Roofing customer.
You do not need to be a current Can-Am Roofing customer to refer a friend.
A referred customer cannot be recommended by multiple friends.
Employees of Can-Am Roofing are ineligible for the referral program.
You must be an individual, 18 years of age or older and a legal resident of the United States.